Oil, Gas & Natural Resources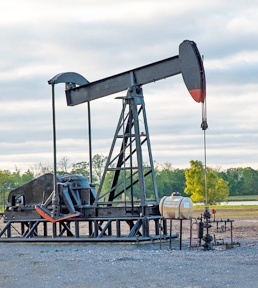 Since its founding by the late Jacques L. Wiener in 1932, Wiener, Weiss & Madison has been vitally involved in the development of the oil and gas industry in Northwest Louisiana.We represent a particular niche among full-service law firms in that our practice in oil and gas law is primarily devoted to representing landowners and other mineral lessors and dealing with problems unique to them.
Our attorneys, therefore, have unparalleled experience in representing landowners in a broad range of oil and gas matters. This representation involves leasing of oil and gas rights, granting servitudes (rights-of-way, drill sites, roads, pipelines, subsurface) and protecting the surface from damage as a result of oil and gas exploration and production.
We have extensive experience handling oil and gas litigation to enforce compliance with oil and gas leases and servitudes, and to obtain lease cancellation for failure to comply with terms and conditions of leases, including but not limited to failure to produce in paying quantities.
Wiener, Weiss & Madison attorneys also have broad experience in representing landowners in the Haynesville Shale horizontal drilling play, and more recently in a Cotton Valley horizontal drilling play in Northwest Louisiana. Our attorneys are also representing landowners in Central Louisiana in the Tuscaloosa Marine Shale play and the James Lime play. Across Northwest and North Central Louisiana, we are also representing landowners in connection with the Brown Dense Formation.
Our experience includes:
Oil, Gas and Mineral Leases
Pipeline Servitudes
Drill Site Agreements
Subsurface Servitudes
Lease Cancellation Litigation
Mineral Servitude Termination Litigation
Failure to Produce in Paying Quantities
Failure to Prudently Develop
"Most Favored Nation" Clause Litigation
Lien Claim Litigation