Labor & Employment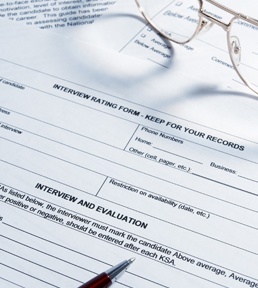 Recently the workplace has become an increasing focus of government regulations, which has spawned much public and private litigation. As a result, the labor and employment area has expanded from the traditional fields of collective bargaining to include a large number of federal and state statutes that govern many aspects of the employer-employee relationship, as well as workplace safety, workplace discrimination and many other matters.
Our attorneys advise and assist clients in preventing and, if necessary, defending employment claims. Among other matters we have dealt with wage and hour issues, the Fair Labor Standards Act, the Americans with Disabilities Act, the Occupational Safety and Health Act, the Family Medical Leave Act, workers compensation statutes, and other federal and state statutes.
This compliance often involves drafting or assisting in the drafting of employee handbooks, conducting employee and/or supervisor training sessions, and assisting with the proper implementation of employment policies and compliance efforts.
Our experience includes:
Occupational Safety and Health Act Defense
Family Medical Leave Act Defense
Americans with Disabilities Act Defense
Age Discrimination in Employment Act Defense
Workers' Compensation Defense
Worker Adjustment and Retraining Notification Act Monitoring and Compliance
Employee Handbooks
Employment Practices Instruction