Estate Planning & Succession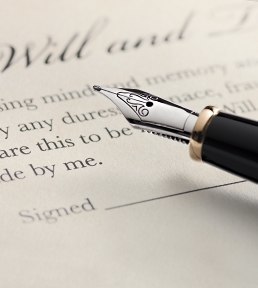 Wiener, Weiss, & Madison estate planning lawyers provide a variety of estate planning services for individuals and families. We prepare wills and trusts, form family partnerships and limited liability companies, advise clients on various gifting strategies, and help our clients implement other tools to accomplish their estate transfer and tax minimization goals.In Louisiana, the administration of a decedent's estate is called a "succession" (referred to as "probate" in other states). We represent executors and family members in administering successions of all sizes, a process that includes the identification and inventory of estate assets and liabilities, the distribution of assets to the beneficiaries of the estate, and may include the preparation of an estate tax return and other dealings with the Internal Revenue Service.
We often advise families and individuals who are residents of other states but own real estate and mineral interests in Louisiana. Our lawyers can assist in planning for the efficient transfer of such assets, and provide representation in "ancillary" Louisiana succession proceedings in conjunction with probate proceedings in the decedent's resident state.
Our experience includes:
Wills
Trusts
Marital Property Agreements (Pre-Nuptial and Post-Nuptial)
Family Partnerships and Limited Liability Companies
Gifting-Family and Charitable
Estate and Gift Tax
Successions (Probate)
Ancillary Successions